Incentives:
INGLIS CLASSIC PURCHASE – $30,000
Well balanced, beautiful moving filly by Divine Prophet from the Redoutes Choice mare Ready Diva.
This filly is from a good black type family and boasts some sensational sires in the dam line in Redoute's Choice & Zabeel
The filly looks in the mould of her sire. Her breeder and the breeder/owner of Divine Prophet himself is keen to stay in her and race in the partnership.
Pedigree Updates
1st Dam
Outback Diva (2015.f. by More Than Ready-Ready Diva, by Redoute's Choice-Arrabeea).
2019-12-07 1st Newcastle JC Newsure H.
2020-01-25 1st Newcastle JC Denstoj Auto Centre H.
2019-12-21 2nd Newcastle JC Prime7 Conditional H.
3rd Dam
Sweet Scandal (2014.f. by Sepoy-Bacchanal Woman, by Encosta de Lago-M'Lady Fonteyn).
2019-11-16 2nd MRC (Sandown) Summoned S. Gr.3
Updated 11-Feb-2020
THE FILLY
Beautiful mover
Well balanced
Excellent temperament
Athletic
Precocious type
"The Divine Prophet's have been extremely popular at Magic Millions & Classic and I was keen to get in and buy one myself. I think we have done a great job finding this girl at such good value. She is an athletic filly and moves beautifully. I was happy to pay more for her but was lucky that she was in at the end of the sale, most of the people had gone and we snagged a great deal."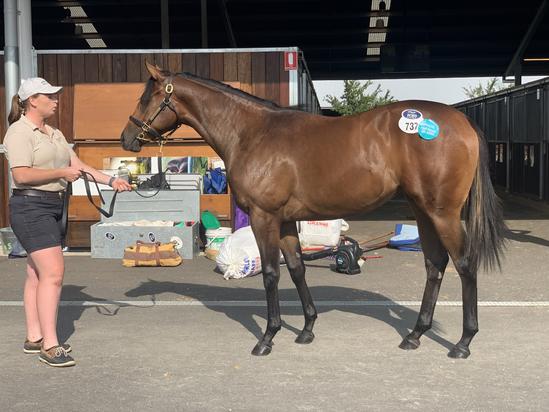 Pictured – Divine Prophet x Ready Diva
The Sire
DIVINE PROPHET 

A son of the highly successful and emerging Sire of Sires in Choisir, Divine Prophet scored a career defining victory in the Group 1 Caulfield Guineas previously won by Champion Stallions Vain, Lonhro and Redoute's Choice.
He posted a scintillating last to first victory in the Group 3 Up and Coming Stakes, a race previously won by Marscay, Snitzel, Fastnet Rock and Exceed And Excel – all of whom have gone on to become Champion Sires in Australia.
He is a full brother to Group 1 placed and Group 3 winner Proisir (now at stud in New Zealand) and is from the blue hen producer Prophet Jewel, whose 2015 filly by Exceed And Excel sold for $1.2 million at the 2017 Inglis Easter Yearling Sale.
By Choisir, who has sired an astonishing 11 Group 1 Winners to-date, including Starspangledbanner, Olympic Glory, Japonisme, Sacred Choice and The Mission
Out of an Encosta de Lago mare who apart from being crowned a Champion Sire twice, is also a Champion Broodmare Sire
A precocious 2YO winner he was Group 1-placed in the Champagne Stakes at Royal Randwick
Divine Prophet's first Magic Millions Yearlings sold up to $375,000 and recorded a Book 1 average of $213,125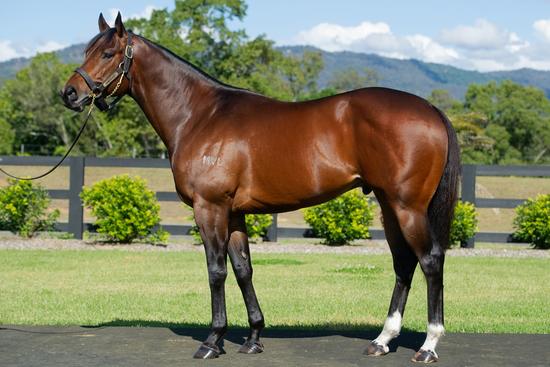 Pictured – Divine Prophet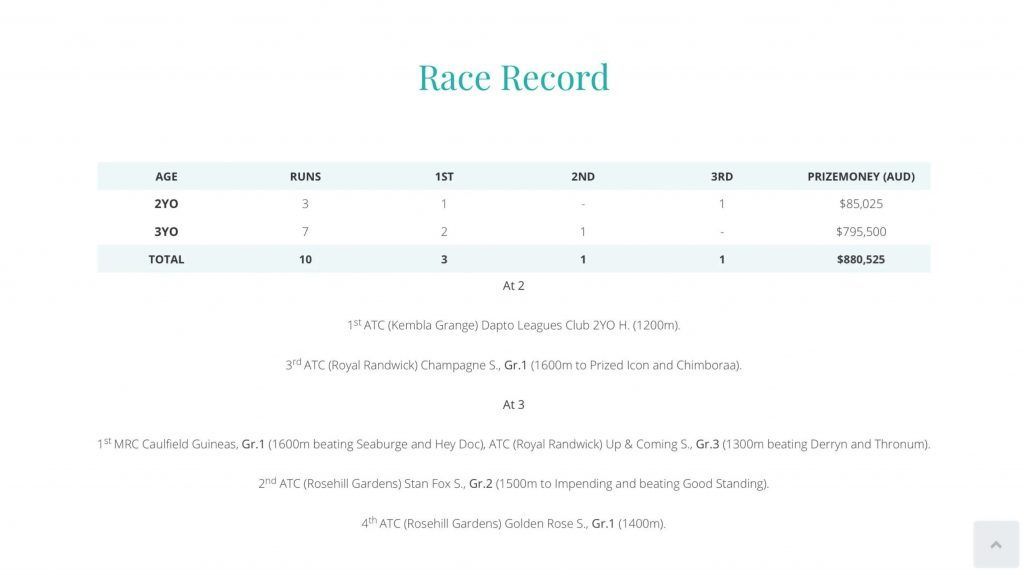 The Dam
READY DIVA 
From the family of stakes performers Arrabeea, Fish River, Marie Claire, Bacchanal Woman, The Soultaker, Forsaking Eclipse, Sweet Scandal, Sunshine Spirit, Pride of Rancho, Monarch Star, Silver Stardom & Happy Realm.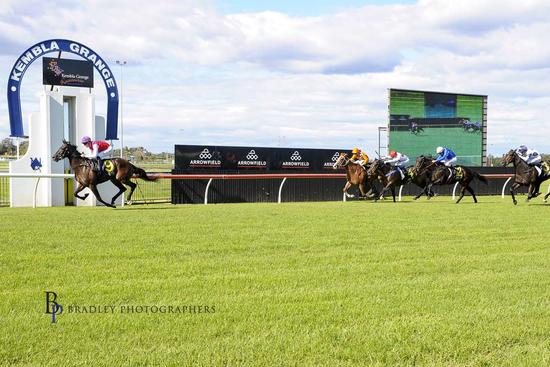 Pictured – Outback Diva wins her Maiden in style at Kembla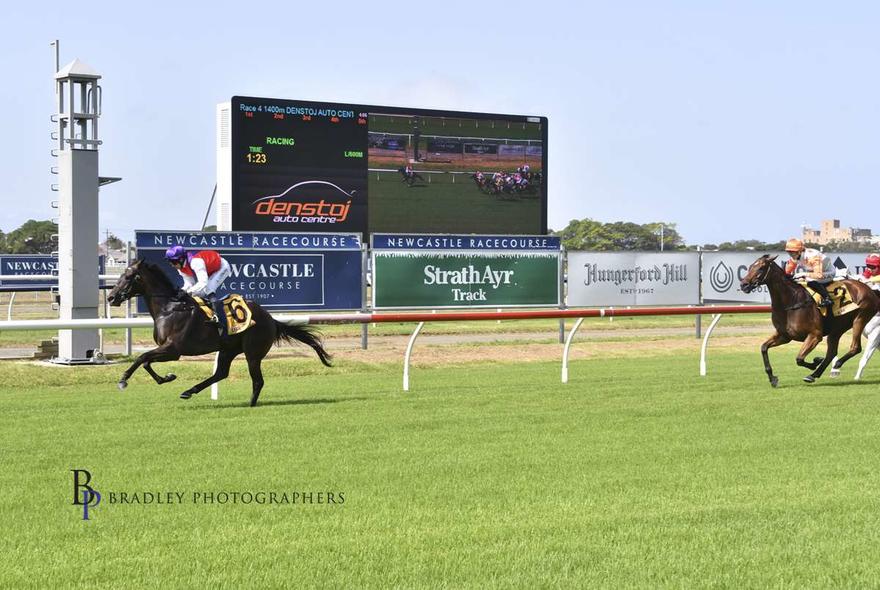 Pictured – Outback Diva wins her Class 1 easily at Newcastle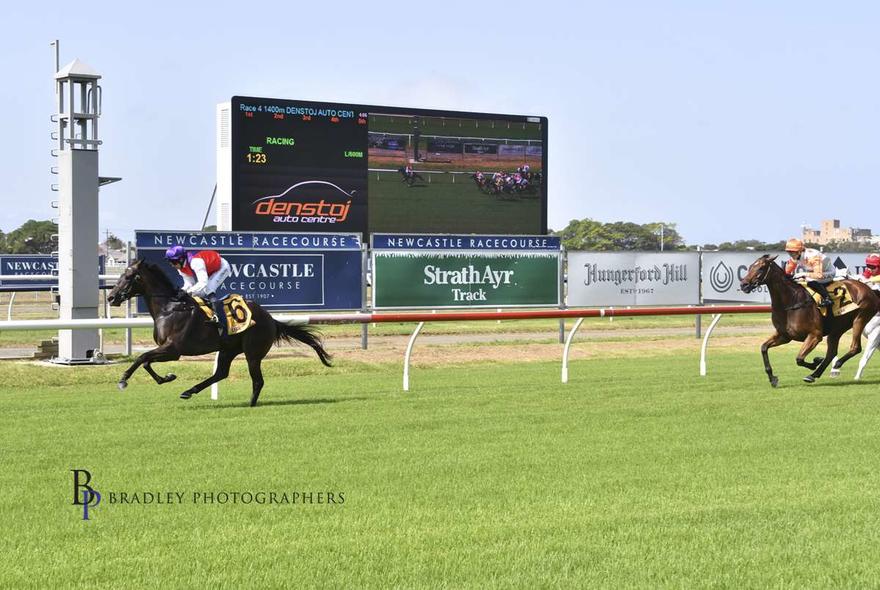 Pictured – Outback Diva again proves she's a class above in a rating 70 at Newcastle on Jan 25 2020.
Ready Diva was a winner herself at 1400m. She is out of the two time stakes winning Zabeel mare Arrabeea. She is from is strong family of sprinting fillies,
Ready Diva is by the super sire Redoute's Choice. He was an amazing sire and has stamped himself as a brilliant broodmare sire.
Ready Diva has had one foal to race, Outback Diva (Pictured above). Outback Diva looks very promising and has good ability having won 3 of her 10 starts and being placed a further 4 times in the Sydney provincial and metro area.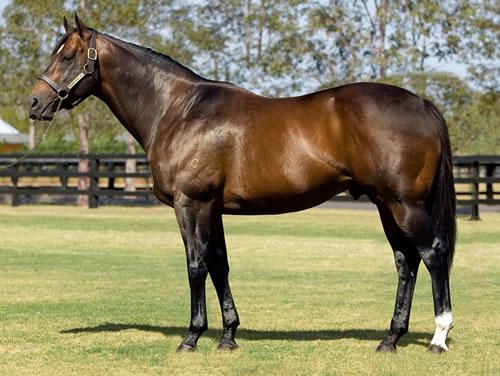 Pictured – Redoute's Choice
THE PLAN
FULLY NOMINATED FOR THE INGLIS SERIES
$8,000,000 races series for 2 & 3 year olds sold through Inglis sales
Four races recognised with Restricted Listed black type
7 races to be run in Sydney, Melbourne or Scone
BOBS PAID UP
Racing NSW BOBS (Breeder Owner Bonus Scheme) rewards owners who invest in NSW bloodstock.
BOBS bonuses are paid out on racetracks all around NSW, adding a payment of up to $20,000 for each win as a two-year-old and three-year-old. Last season, over $13 million was paid out in cash bonuses and Double-Up vouchers, bringing the total since the scheme's inception to over $129 million.
To be eligible for BOBS, a horse must be sired by a BOBS eligible stallion and nominated for the scheme.
Ownership opportunities available.
Please contact Cherie on 0420818404 or Lee on 0406997705 or email admin@curtisracingstables.com.au
Photos of Outback Diva are courtesy of Bradley Photos – https://bradleyphotos.com.au/
AVID DIVA (AUS)

Bay Filly
Foaled in 2018

---

| | | | |
| --- | --- | --- | --- |
| Sire | Choisir | Danehill Dancer | Danehill |
| DIVINE PROPHET (AUS) | | Great Selection | Lunchtime |
| 2013 | Prophet Jewel | Encosta de Lago | Fairy King |
| | | Factor | Centaine |
| Dam | Redoute's Choice | Danehill | Danzig |
| READY DIVA (AUS) | | Shantha's Choice | Canny Lad |
| 2009 | Arrabeea | Zabeel | Sir Tristram |
| | | Trotanoy | Lord Seymour |

---

DIVINE PROPHET (AUS) (Bay 2013-Stud Aust. 2017, GB 2018). 3 wins-1 at 2-from 1200m to 1600m, A$880,525, MRC Caulfield Guineas, Gr.1. Brother to SW Proisir (Newcastle JC Spring S., Gr.3). Sire of SP Fortunate Kiss and of Bleriot, Forever Autumn, Angel Like, Choir Boy, Encyclopedia, Little Prophet, Ostracised, Selling Sunset and of the placegetters Kentucky Tango, All That Caper, Divine Dude, Dragon's Kiss, Ezekeil, Orbital Speed, Te Poropiti, etc. His oldest progeny are 2YOs.

1st dam

READY DIVA, by Redoute's Choice. Winner at 1400m in Aust. Half-sister to Zabeea (dam of FISH RIVER). Dam of four named foals, three to race, inc:-

Outback Diva (f. by More Than Ready). 5 wins from 1200m to 1600m, A$276,850, to 2020-21, Canberra Mile, ATC Rosehill Bowling Club H., 3d ATC Sky Racing Active H.-twice, De Bortoli Wines H.

2nd dam

ARRABEEA, by Zabeel. 5 wins from 1100m to 1600m, A$295,375, BTC Doomben Classic, Gr.3, VATC Thoroughbred Club S., Gr.3, AJC Toy Show H., L, STC Pacific Gaming H., 2d STC Queen of the Turf S., Gr.2, AJC James HB Carr S., L, STC Sheraco S., L, VRC TEAC Digital H., STC Union Hotel North Sydney H., Magic Millions H., 3d AJC Tip Top Bakeries H. Sister to M'Lady Fonteyn (dam of BACCHANAL WOMAN), half-sister to MARIE CLAIRE. Dam of 5 named foals, all raced, 3 winners, inc:-

How Do You Do. Winner at 1750m in Aust.

Ready Diva. Winner. See above.

Rasana. Winner at 1200m in Aust. Dam of-

I Can I Will I Am. 9 wins from 1400m to 1800m, A$135,000, to 2020-21 in Aust.

Zabeea. Raced twice. Dam of-

FISH RIVER (Canford Cliffs). 3 wins-1 at 2-at 1000m, 1400m, R319,975, Turffontein Three Troikas S., Gr.3, Interbet.co.za H., 2d Vaal Empress Club S in April Juvenile P.

3rd dam

TROTANOY, by Lord Seymour. 6 wins-1 at 2-at 900m, 1200m, CJC Canterbury Belle S., L, Timaru S., L, Te Aroha JC Piako Honda Sprint H., Thames JC Teachers Whisky H., 2d Waikato RC Musket Bloodstock H., 3d HBJC Gold Trail S., Gr.3. Sister to Pride of Goodwood (dam of PRIDE OF RANCHO), half-sister to MONARCH STAR, SILVER STARDOM, Lucy Tudor (dam of HAPPY REALM). Dam of 11 foals, 9 to race, 6 winners, inc:-

ARRABEEA (Zabeel). 5 wins. See above.

MARIE CLAIRE (O'Reilly). 6 wins from 1300m to 1600m, NZ$114,085, Hawkes Bay GR Kelt Memorial H., L, Waikato RC AGC Finance H., Mark Walsh Farewell H., BOP RC DB Draught H., Counties RC Haven NZ H., 2d WRC Captain Cook S., Gr.1, CJC South Island Thoroughbred Breeders' S.H., L, 3d BOP RC Japan-New Zealand International Trophy, Gr.2, Canterbury Gold Cup, Gr.3. Dam of-

Miranda Miss. 3 wins from 1200m to 1850m in NZ. Dam of-

THE SOULTAKER - BULB ELITE (H.K.) (Iffraaj). 3 wins-1 at 2-from 1100m to 1650m, NZ$99,490, HK$1,712,780, to 2019-20, ARC Bonecrusher S., Gr.3, Avondale JC Murdoch Newell S., L, HKJC Tai Po H., 2d Whangarei RC Northland Breeders S., L, ARC NZ Bloodstock Insurance Pearl Series 2YO S., Love Realty Limited 2YO S., HKJC Chan Trophy H., Yik Yam H.

Miraflores. 2 wins at 1800m, 2000m in NZ. Dam of-

FORSA ECLIPSE (Showcasing). 2 wins at 1200m in Malaysia, Selangor TC Malaysia 3YO Championship Heat 2, L.

Bullion Lady. 5 wins-1 at 2-to 1450m, A$81,640, VATC Bartercard H., Eskdale H., Chicquita H., 2d MVRC Tabaret H., VATC Stan Shannon H., 3d VRC Taj Eclipse H.

Sunny Desert. 4 wins from 1200m to 1650m, HK$2,219,000, HKJC Connaught H., Russell H., Kwu Tung H., Albert H., 2d HKJC Old Bailey H., On Ting H.

M'Lady Fonteyn. Winner at 2 in Aust. Dam of-

BACCHANAL WOMAN (Encosta de Lago). 9 wins from 1100m to 1600m, A$319,190, Canberra RC National Sprint H., L, AJC Jim Beam H., Mamma Mia DVD H., STC Daily Press H., Scruffy Murphy's Hotel H., 2d Canberra RC National Sprint H., L, ATC Bungalow 8 H. Dam of-

SWEET SCANDAL (Sepoy). 7 wins to 1350m, A$493,680, to 2019-20, Hawkesbury Crown, Gr.3, ATC E-Group Security H., Roger Hawke H., Tab.com.au H., Hong Kong Tour H., 2d MRC Summoned S., Gr.3, 3d VRC Jim Beam S., Gr.3, MRC Bass Strait Beef Steaks S., Gr.3.

Sir Bacchus (Sebring). 8 wins to 1400m, A$597,800, ATC Octagonal H., MVRC Yulong Park H., ATC December H., McGrath Estate Agents H.-twice, 2d Canberra RC National Sprint H., L.

Society Barber. 2 wins at 1100m, 1200m, TRC Advance Carpet Choice H., 2d TRC HOFM Leo's Coffee Lounge H. Dam of-

Sunshine Spirit (California Dane). 3 wins from 1200m to 1700m in Macau, 3d Macau Lisboa Juvenile, L, 4th Macau Lisboa Challenge, L, Lisboa Prelude, L.

Race Record:

Unraced.