Incentives:
GOLD COAST MAGIC MILLIONS YEARLING SALE PURCHASE – $230,000 
Magnificent colt by All Too Hard. Purchased Day 3 at the Gold Coast Magic Millions Yearling Sale for $230,000.
This colt is a beast, he exudes strength and presence. He is well grown, balanced and athletic. He fits in his sire's mould. A stylish and fluent individual with an A Grade heart score (Stakes class), this colt is a true professional and we are delighted to have secured him.
By the sire of top racehorses this season BEHEMOTH & ALLIGATOR BLOOD.
THE COLT 
* Powerful
* Athletic
* Stakes Grade heart Score (A)
* Scope
* Great Mover
* Professional
THE SIRE 
The Australian Champion 3yo colt of 2012/13. He was voted second to his half-sister Black Caviar in Horse Of The Year honours that same year. He was also internationally recognised & rated the equal highest 3yo colt in the world – World Thoroughbred Rankings (Jan 2013).
"He's right up there with the best I've ever trained," trainer John Hawkes stated. "He's a serious horse and is in the same class as Lonhro. He's an absolute athlete and he's got the family, the pedigree and a big heart."
Supported by big numbers of excellent Gr.1 winning or producing mares in his first years at stud. All Too Hard's yearlings made an immediate impact, with top prices hovering consistently around the $600k & $500k mark in the first few years they were offered. High demand for his youngsters is not surprising, considering he himself was an extremely good looking, Easter sale-topping yearling, selling for $1,025,000.
His first crop hit the racetrack in 2015/16 and proved themselves as serious 2yo's and making All Too Hard the equal Champion First Season Sire by winners. In 2018 he was the Leading Second Season Sire by winners. He had sired more winners as a Second Season Sire (75) than all bar Northern Meteor from the previous 13 year's worth of Second Season Sire records. And in 2018/19 he had more 2yo winners (11) than horses such as Lonhro, Dundeel, Zoustar, Stratum, Brazen Beau, Nicconi, Smart Missile, Redoute's Choice, Dissident, Written Tycoon and Medaglia d'Oro.
In the 2018/19 season he was the youngest sire to reach a century of winners in Australia. He ended up amassing 107 Australian winners for the season, which is incredible when you consider that the only third season sires in the last decade to tally 100 winners or more for the season are: Smart Missile (113) in 2018, Pierro (107) in 2019, Stratum (100) in 2012 and Lonhro (100) in 2010.
"(Vinery) have had All Too Hard, the half-brother to Black Caviar, pass 100 winners for the season which is a phenomenal effort. He is an underestimated stallion in my book" – Peter Moody.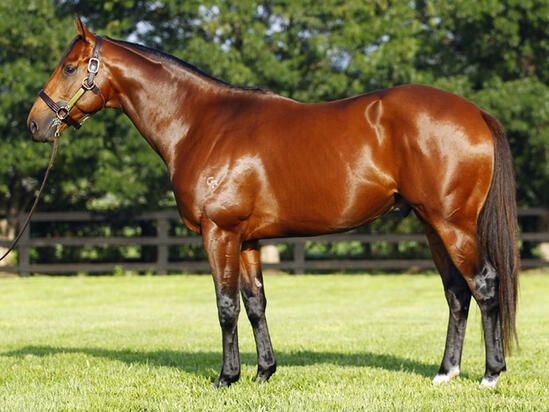 Pictured – All Too Hard
RACE RECORD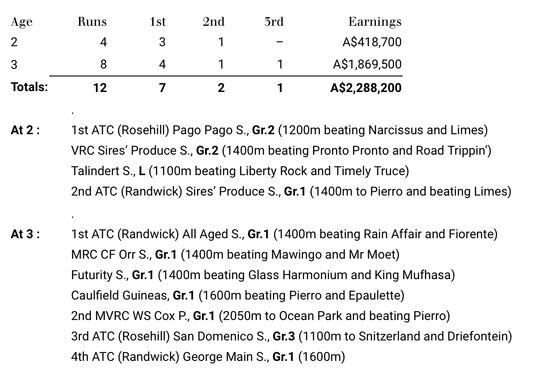 All Too Hard's 2019/20 season had been his best so far, thanks to his 10 Stakes winners during the season and his superstar Group 1 winning son ALLIGATOR BLOOD, who earned over $2.8million. He finished the season in the Top 10 Sires by Winners with 110 and earnings of almost $8.6million.
The 2020/21 season started with a bang when consistent son BEHEMOTH took out the first Gr.1 of the season (the 1400m Memsie S.) and then backed up to set a weight-carry record by carting 60kg's to victory in the Gr.1 Sir Rupert Clarke Stakes. Behemoth then took his earnings to over $2million by booking a run in The Everest.
Now with his oldest progeny 6yo's trainers are rating their toughness, trainability and temperaments even more highly. All Too Hard is sitting in the Top 10 Active Australian Sires by earnings, winners, wins, Stakes winners & Stakes wins.
All Too Hard has sired 34 Stakes performers with over $26.6million in earnings from only 4 crops of racing age and already has a high 63% winners to runners strike rate.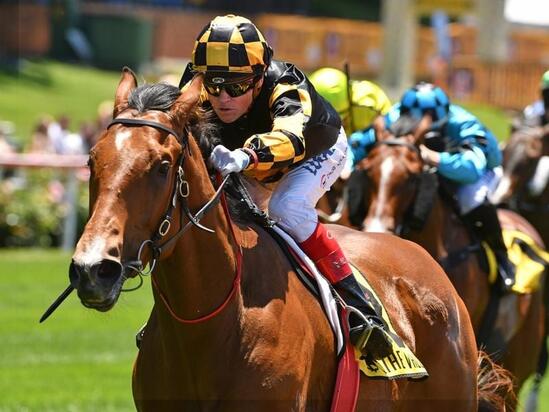 Pictured – BEHEMOTH, by All Too Hard, winner of the 2020 Group 1 Memsie Stakes & Sir Rupert Clarke Stakes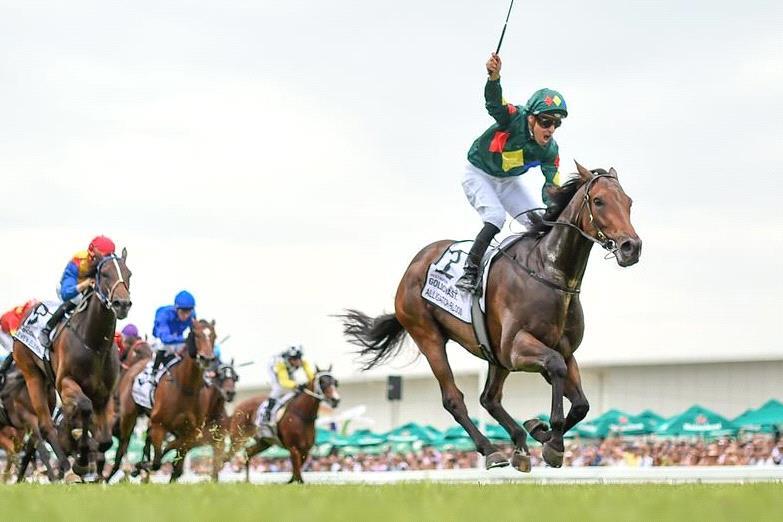 Pictured – ALLIGATOR BLOOD, by All Too Hard, winner of 2020 Group 1 Australian Guineas
THE DAM 
Winning daughter of High Chapparal, herself a half sister to ROCK KINGDOM, the winner of the Group 1 Epsom Handicap. The female line is littered with black type classic horses.
A brilliant family of colts.