Magic Millions National Yearling Sale purchase – $16,000
Lovely, balanced and well grown colt by RUBICK, the sire of Everest winner Yes Yes Yes.
From the three time winning and metro performed Bel Esprit mare Novaspirit.
This colt is a full brother to 3 winners, including the stakes placed One Shy Ruby.
He was exceptional value at $16,000 at the fall of the hammer.
Professional
Athletic
Great mover
Stands over good ground
Balanced
Strong shoulder
Powerful hindquarter 
The colt stands over good ground and moves beautifully. He is athletic and presents in the mould of his sire.
He has nice strength through the forearm and shoulder and a powerful hind quarter.
The colt has a terrific temperament, no nonsense and professional.
Our team have had a number of Rubick progeny in the barn and they prove themselves to be solid, professional racehorses with outstanding constitution. All wonderful characteristics of a successful racehorse.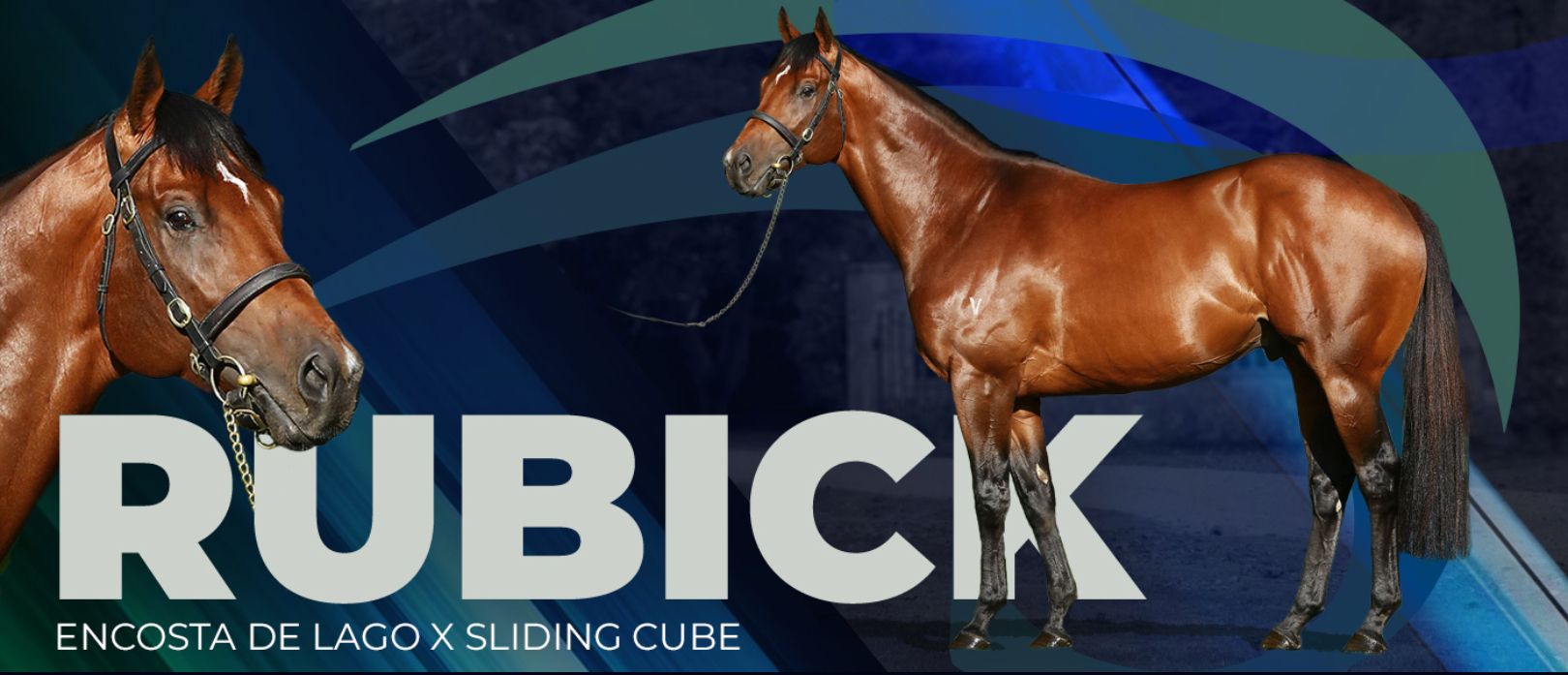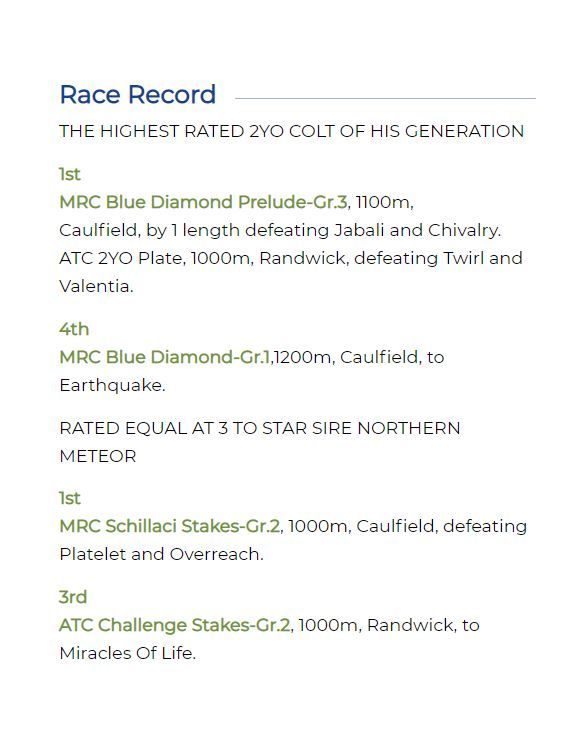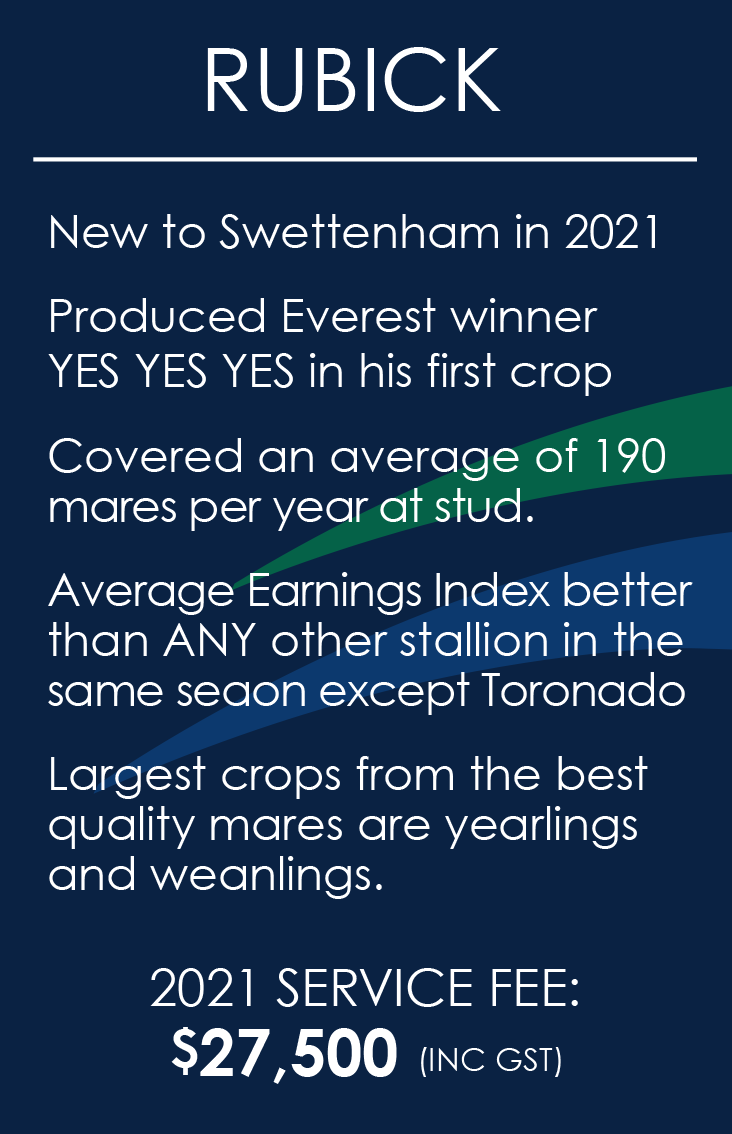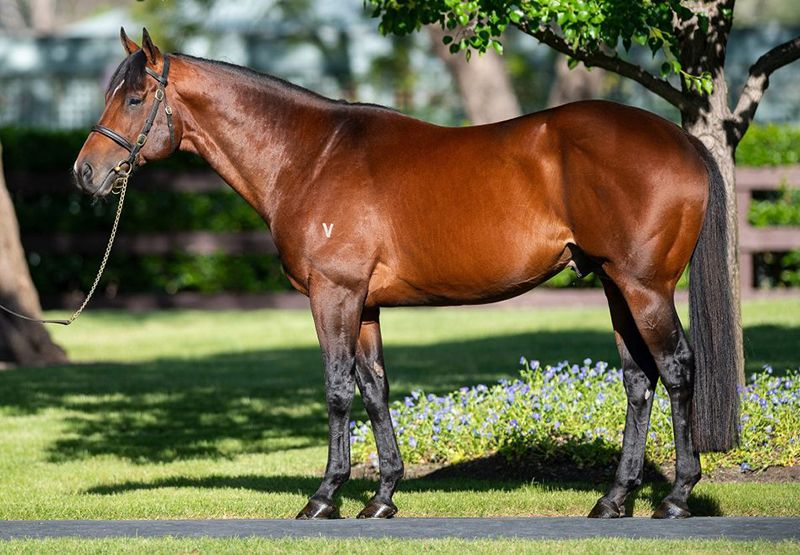 THE DAM
Novaspirit won three times and was metro placed. She is the dam of three foals of racing age, all by Rubick, all winners and all currently racing.
One Shy Ruby is stakes placed in the BRC Dalrello stakes.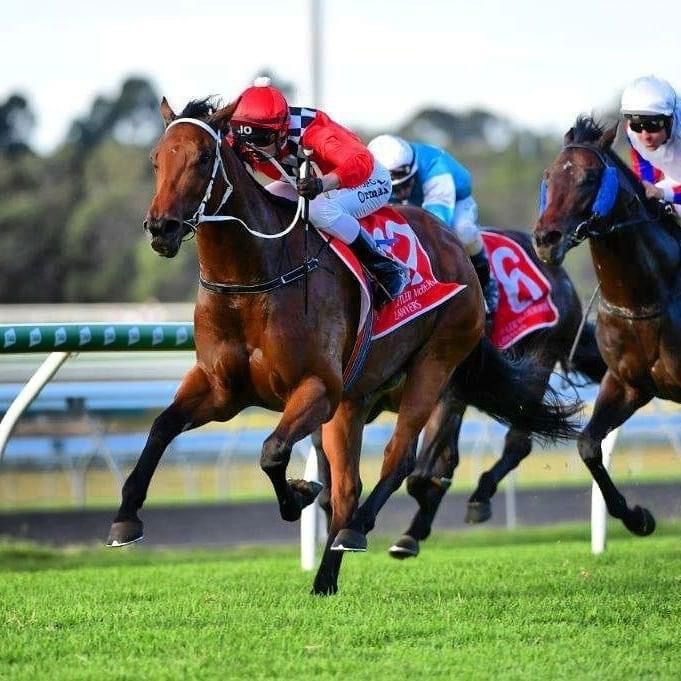 Pictured – One Shy Ruby (Full sister to our colt)
THE PLAN
FULLY NOMINATED FOR THE MAGIC MILLIONS SERIES
19 races across six states of Australia

Six races recognised with Restricted Listed black type

$11+ million in prizemoney on offer nationally including a $10.25 million Raceday on the Gold Coast!

BOBS ELIGIBLE
Racing NSW BOBS (Breeder Owner Bonus Scheme) rewards owners who invest in NSW bloodstock.
BOBS bonuses are paid out on racetracks all around NSW, adding a payment of up to $20,000 for each win as a two-year-old and three-year-old. Last season, over $13 million was paid out in cash bonuses and Double-Up vouchers, bringing the total since the scheme's inception to over $129 million.
To be eligible for BOBS, a horse must be sired by a BOBS eligible stallion and nominated for the scheme.
GOLDEN SLIPPER
The colt will be nominated for the 2022 Golden Slipper, the world's richest race for 2yos.
Ownership opportunities available.
Please contact Cherie on 0420818404 or Lee on 0406997705 or email admin@curtisracingstables.com.au
BAY COLT (AUS)

Foaled 3rd November 2019

---

| | | | |
| --- | --- | --- | --- |
| Sire | Encosta de Lago | Fairy King | Northern Dancer |
| RUBICK (AUS) | | Shoal Creek | Star Way |
| 2011 | Sliding Cube | Rock of Gibraltar | Danehill |
| | | Shantha's Choice | Canny Lad |
| Dam | Bel Esprit | Royal Academy | Nijinsky |
| NOVASPIRIT (AUS) | | Bespoken | Vain |
| 2007 | Nova Gen | General Nediym | Nediym |
| | | Novajinsky | Celestial Dancer |

---

RUBICK (AUS) (Bay 2011-Stud 2015). 3 wins-2 at 2, MRC Schillaci S., Gr.2. Leading Sire of 3YOs in Aust. in 2019-20. Sire of 214 rnrs, 99 wnrs, inc. SW Yes Yes Yes (ATC Todman S., Gr.2), Rubisaki, Condo's Express, SP Jet Propulsion, The Face, Krameric, One Shy Ruby, Alburq, Biscara, Excess Funds, Montelena, Masseuse and of My Ruby, Erno, Rubic Rose, Ruuca, Wilmot Pass, Cafe Rizu, El Buena, Ka Ying Spirit, Media Starguest, Peggy Selene, etc.

1st dam

NOVASPIRIT, by Bel Esprit. 3 wins at 1000m, 2d SAJC Allan Scott Park Morphettville 2YO H., MRC TVN H. This is her fourth foal. Dam of three foals to race, all winners-

One Shy Ruby (f. by Rubick). Winner at 2 in 2019-20, 2d BRC Dalrello S., L, Carnival Plus Membership H., 3d BRC XXXX Dry 2YO H.

Rubiquitous (g. by Rubick). Winner at 2 in 2020-21, 2d BRC TAB Venue Mode 2YO H.

Cubix (g. by Rubick). 3 wins from 1200m to 1600m, A$78,720, in 2019-20 in Aust.

2nd dam

NOVA GEN, by General Nediym. Unraced. Dam of 7 foals, all raced, 5 winners, inc:-

Chiavari. 6 wins at 1000m, 1200m, A$378,560, MRC Ladbrokes Multiverse H., MVRC Silver Thomas Hanley H., MRC Clanbrooke Racing H., 2d MRC Italktravel P., Keno Heads Tails Margins H., Schweppes H., Ladbrokes H., Race-Tech Australia H., MVRC MSC Signs H., MRC (Mornington) Dandino at Bombora Downs H., 3d MRC TAB Supports National Jockeys Trust P., VRC Rhonda Sexton H., Plenary Group H., Michael Stewart H., MVRC Dr Sheahan H., MRC Kevin Halion P., MRC (Mornington) Tony Noonan Racing H., 4th MRC Geoffrey Bellmaine S., Gr.3.

She'll Avago. 7 wins-1 at 2-to 1200m, A$114,010, 2d AJC Balmoral H., ATC Guineas Restaurant H.

Novaspirit. 3 wins. See above.

Indiana Heart. 2 wins at 1200m, 3d BRC Canadian Club H.

That's All Gold. Winner at 2050m in Aust.

Novasun. Placed in Aust. Dam of-

Biankath. 2 wins at 800m in Aust.

Little Mannix. Winner at 1000m in Aust.

3rd dam

Novajinsky, by Celestial Dancer. 8 wins-7 at 2-to 1400m, A$171,350, Qld Tatt's RC Golden Nugget 2YO H., QTC Nudgee Ladies Auxiliary 2YO H., Canning Downs 2YO H., Ballina Bracelet, 2d BATC Golden S., L, Mercy Centre Doomben Dash H., GCTC Bat Out of Hell Flying H., 3d QTC Lightning H., Gr.3, SAJC SGIC Superannuation H. Dam of 7 named foals, 4 to race, all winners, inc:-

Rosamia. Winner at 2, BTC Bata Safety Footwear 2YO H., 3d BTC Pure Blonde 2YO H., Roy McClean The Good Guys 2YO H., Toowoomba TC Fitton Insurance 2YO P. Dam of-

Novaspur. 4 wins from 1050m to 1600m, BRC Coca Cola Amatil P., 3d BRC Carlton Mid H., Blackwoods H.

First Option. 3 wins-2 at 2-to 1200m, 2d BTC Reflections Cleaning 2YO H.

Silva Nova. 4 wins to 1100m in Aust. Dam of-

Boomnova. 3 wins at 1200m, A$177,750, in 2020-21, GCTC Aquis H., BRC Eagle Farm's Back H., Gallopers Sports Club H., 3d GCTC Aquis QTIS Jewel 2YO.

Speedy. 2 wins at 800m to 2019-20 in Aust.

Seven Freddies. Winner at 1600m in Aust.

Little Nova. Unraced. Dam of-

Brigadoon Jack. 10 wins to 1400m, A$139,400, BRC Scoot2commute.com H., Mercedes-Benz C-Class P., Australia Special Metals P., 2d BRC Glenlogan P., Mittys H., Sky Racing H., 3d BRC Happy Birthday Jim Neibling H., Aitkenvale Health Centre H., Nom du Jeu H.

Lionova. Winner at 1000m, 2d BTC Advertising Energy H., QTC Jonaron P., 3d BTC Quinn & Scattini Lawyers H.

4th dam

TARNISH, by Shining Finish. Unraced. Half-sister to Whiskey Supreme. Dam of 8 named foals, 6 to race, 5 winners, inc:-

Novajinsky (Celestial Dancer). 8 wins. See above.

Boom Shaker. 6 wins-1 at 2-to 1250m, QTC King Rautai H., 2d BTC Biniris 2YO H., QTC Lyndhurst Stud H., 3d BTC Sky Channel H.

Nova Dancer. 3 wins at 2, BATC CIG Medical Gases 2YO H., QTC Canning Downs 2YO H. Dam of-

Regal Finish. Raced twice. Dam of-

KING LATARMISS (Latarmiss). 9 wins from 1400m to 2400m, A$335,992, SCTC Caloundra City Cup, L, BTC Watpac H., Ipswich TC Provincial Cup, 2d QTC Hidden Dragon H., Avondale H., Qtc.org H., Milton Tenpin Bowl H., Napoleon Perdis H., SCTC Superlift H., 3d BTC City Pacific Finance H., Anderson Corporation H., QTC Hanrick Curran H., 4th SCTC Caloundra City Cup, L.