Incentives:
INGLIS CLASSIC YEARLING SALE PURCHASE – $20,000
Outstanding colt. By the outstanding NZ colt Xtravagant, out of the incredible HASNA family.
This colt was unbelievable value, from arguably one of the best families in Australia.
THE COLT
Powerful
Relaxed
Athletic
Balanced
Outstanding bloodlines
This colt is half brother to 4 siblings to race, all of which are city class. Our colts siblings sold up to $1M. His dam Hades sold as a yearling for $1.5M. This colt is impeccably bred and was unbelievable value. He is a great type, Xrays & scope good.
THE SIRE
Champion New Zealand 3YO and dual Group One winner, Xtravagant was a was a breathtaking racehorse with phenomenal speed. His eight-length win on debut as a two-year-old was incredible, then his record breaking victories in the Guineas and the Waikato Sprint against older horses (beating five individual Group One winners) were unbelievable. Xtravagant is a superb looking individual with a truly international pedigree that is an outcross for Australia's Danehill line mares.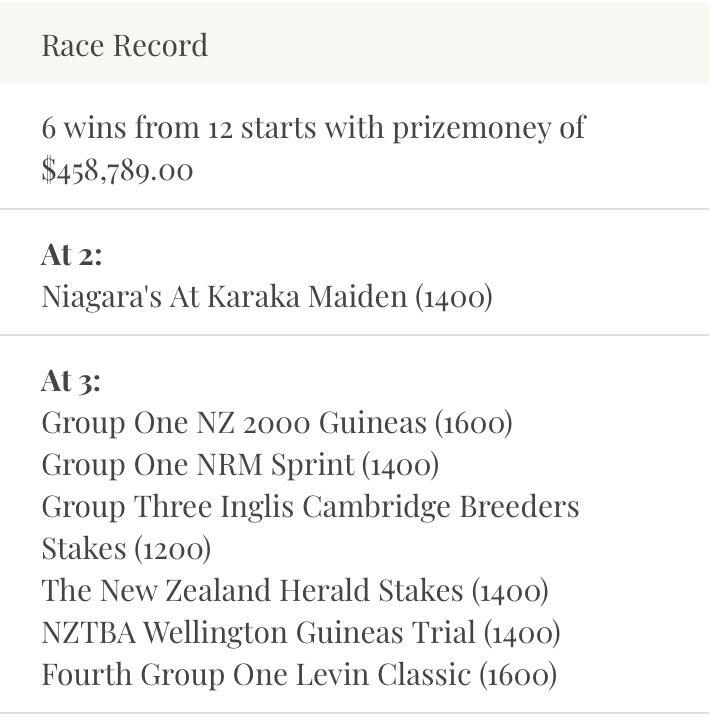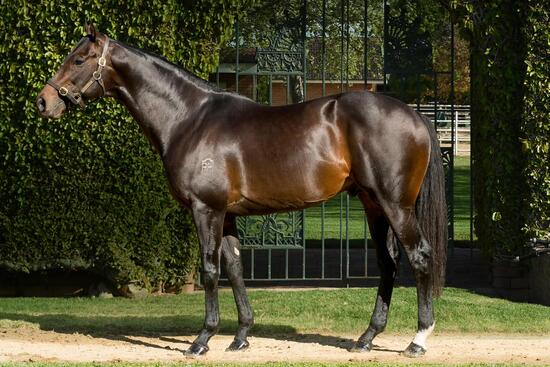 Pictured – Xtravagant
THE DAM
Hades is a daughter of the top broodmare sire Encosta De Lago and from Champion Australian 2yo filly 2002-2003 Hasna.  Hasna was the winner of th AJC Sires Produce stakes, Champagne Stakes, Silver Slipper, Heritage Stakes. She ran 3rd in the Golden Slipper. She was an incredible two year old.
Impeccably bred Hades was sold as a yearling for $1.5M. She is a city winner of 2 races and the producer of 4 foals to race, all 4 of those are metropolitan class horses, Mintha a half sister to our colt is Group 3 placed. Yearlings from the mare have reached $1M and average over $400,000 in the sale ring.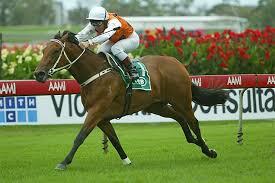 Pictured – Hasna
THE PLAN
FULLY NOMINATED FOR THE INGLIS SERIES
$8,000,000 races series for 2 & 3 year olds sold through Inglis sales
Four races recognised with Restricted Listed black type
7 races to be run in Sydney, Melbourne or Scone
BOBS PAID UP
Racing NSW BOBS (Breeder Owner Bonus Scheme) rewards owners who invest in NSW bloodstock.
BOBS bonuses are paid out on racetracks all around NSW, adding a payment of up to $20,000 for each win as a two-year-old and three-year-old. Last season, over $13 million was paid out in cash bonuses and Double-Up vouchers, bringing the total since the scheme's inception to over $129 million.
To be eligible for BOBS, a horse must be sired by a BOBS eligible stallion and nominated for the scheme.
Please contact Cherie on 0420818404 or Lee on 0406997705 or email admin@curtisracingstables.com.au
CHESTNUT COLT (AUS)

Foaled 14th October 2019

---

| | | | |
| --- | --- | --- | --- |
| Sire | Pentire | Be My Guest | Northern Dancer |
| XTRAVAGANT (NZ) | | Gull Nook | Mill Reef |
| 2012 | Axiom | Zabeel | Sir Tristram |
| | | Arletty | Centaine |
| Dam | Encosta de Lago | Fairy King | Northern Dancer |
| HADES (AUS) | | Shoal Creek | Star Way |
| 2005 | Hasna | Snippets | Lunchtime |
| | | They Say | Thirty Six Red |

---

XTRAVAGANT (NZ) (Bay 2012-Stud 2017). Champion 3YO in NZ in 2015-16. 6 wins-1 at 2-from 1200m to 1600m, NZ$467,500, A$15,000, Waikato Sprint, Gr.1, New Zealand Two Thousand Guineas, Gr.1, Cambridge Breeders S., Gr.3, AuRC New Zealand Herald S., WRC Wellington Guineas Trial, 4th WRC Levin Classic, Gr.1. Brother to SW He's Remarkable (Newcastle JC Newmarket H., Gr.3). Grandson of SW Arletty. Sire of the placegetters Wilsons Prom, Xtra Approval, etc. His oldest progeny are 2YOs.

1st dam

HADES, by Encosta de Lago. 2 wins at 1100m, 1250m, STC Freeway's Great Steaks P., 3d AJC Royal Randwick Conventions H., Randwick Convention Centre H. Half-sister to Narcissus. This is her seventh foal. Her sixth foal is a 2YO. Dam of four foals to race, all winners-

Mintha (f. by Redoute's Choice). 2 wins at 1400m, 1600m, A$165,400, VRC Rivette Series Final H., 2d MVRC Champagne S., Gr.3, Moreton Hire H., 3d SAJC Queen Adelaide S., L, Schweppes Oaks 6th May 2YO H., VRC Bruce Gadsden H., 4th SAJC Redelva S., L.

Red Knot (g. by Redoute's Choice). 7 wins at 1400m, 1600m, A$182,125, ATC Hunter Jaguar H., 2d ATC TAB Highway P., 3d ATC HMAS Australia H.

The Iliad (g. by Redoute's Choice). 7 wins from 1100m to 1850m, A$182,090, BRC Spring Carnival H., Coca Cola H., 2d BRC EDB Training Services H., SCTC Summerveld Racing Stables H., 3d SCTC Access Insulation H.

Hittite (f. by Redoute's Choice). Winner at 1400m, 2d ATC TAB H.

2nd dam

HASNA, by Snippets. Champion 2YO Filly in Australia in 2002-03. 7 wins-6 at 2-from 1000m to 1600m, A$1,297,595, AJC Sires' Produce S., Gr.1, Champagne S., Gr.1, STC Silver Slipper S., Gr.2, Heritage S., L, City Tatt's RC Chairman's 2YO P., STC Aurora 2YO P., De Bortoli Wines 2YO H., 2d STC Reisling Slipper Trial S., Gr.2, NSW Tatt's RC Roman Consul S., Gr.3, AJC Widden S., L, 3d STC Golden Slipper S., Gr.1, AJC Stan Fox S., Gr.2, 4th AJC Challenge S., Gr.2. Half-sister to Cross of Gold. Dam of 10 named foals, 7 to race, all winners, inc:-

Narcissus (Exceed and Excel). 4 wins to 1400m, A$144,495, 2d ATC Pago Pago S., Gr.2, Schweppes 2YO P., BRC Brc.com.au H., 3d ATC Canonbury S., L, Damien Lane Racing Stables H.

Glory Horsie. 5 wins at 1000m, 1200m, HK$4,332,595, HKJC Po Yee H., Kiu Tsui H., Kam Tin River H., Sha Kok H., Equidia Racing Channel H., 2d HKJC Drake H., Harlech H., Russell H., Panasonic I-Pro Network H., Uranus H., Sun Chui H., 3d HKJC Merlion H., Oi Man H., Manawatu Racing Club Challenge H.

Hades. 2 wins. See above.

Free Sky - Sunny Sky (Sing.). Winner at 1200m, 3d ATC Casino Prince at Vinery P., Le Wrap H.

Successor. 3 wins to 1300m to 2019-20 in Aust.

Miss Napolli. 2 wins at 1400m in Aust.

Supertrooper. Winner at 1400m in Aust.

Romincka. Unraced. Dam of-

Lancer. Winner at 2, 3d ATC Hyland Race Colours H., MRC Clanbrooke Racing H.

3rd dam

THEY SAY, by Thirty Six Red. Winner at 6½f in U.S.A. Half-sister to ITAKA, Cryptic Response. Dam of 9 foals, 8 to race, 6 winners, inc:-

HASNA (Snippets). 7 wins. See above.

Cross of Gold (Redoute's Choice). 7 wins to 1300m, A$246,202, 2d MRC HDF McNeil S., Gr.3, VRC Kane Constructions H., Timothy Kelly & Kevin Viney H., MRC Golden Fleece 150th Anniversary H., Sportingbet H., MVRC What's Up Downunder H., Geelong RC Sportingbet Winter Challenge Series Final H., 3d MRC Sportingbet H.-twice, SAJC James Boag's Premium H., 4th GCTC Magic Millions Cup, RL, MRC Gothic S., L.

Disgraceful. 6 wins from 1200m to 1600m, A$265,350, to 2019-20, ATC Task Retail Technology H., 2d ATC Sportsyear Diary H., TAB More Than Winning H., TAB Rewards H., One Solutions H., Time to Shop at TAB P., Scone RC Kia Ora Stud H., 3d ATC Decorative Events H., Heritage Society Anniversary H.

Vetinari - Bowl Brothers (Mac.). 5 wins from 1000m to 1800m in Aust. and Macau, Macau ATV Cup, 2d SAJC Schweppes Tonic H., Chaircovers Over All H., 4th Macau Sprint Trophy, L, Macau Derby Trial, L.

4th dam

AMERICANREVELATION, by Foolish Pleasure. Placed at 2 in U.S.A. Sister to Festucio, half-sister to SOMETHING SOCIAL (dam of THOMASY), American Winter (dam of SIR MARK SYKES), Czar's Bride (dam of INZAR). Dam of 7 foals, all raced, 5 winners, inc:-

ITAKA (Jade Hunter). 8 wins-1 at 2-from 6½f to 9f, US$448,292, Belmont General Douglas MacArthur H., L, 2d Aqueduct Gotham S., Gr.2, Sport Page H., Gr.3, 3d Belmont Peter Pan S., Gr.2. Sire.

Cryptic Response (Cryptoclearance). 4 wins-1 at 2-from 6½f to 8½f, US$209,087, Woodbine Allowance, 2d Woodbine Natalma S., Gr.3, 4th Woodbine Ontario Debutante S., L.